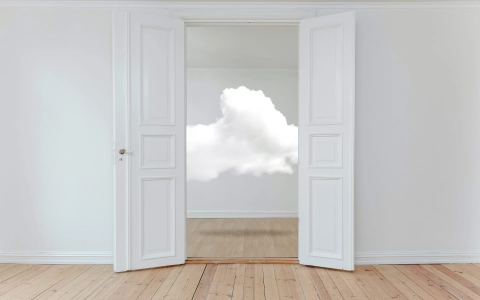 SENEC.Cloud
Get in touch
Use your surplus solar electricity all year round.
Store self-generated electricity virtually and use it flexibly
The SENEC.Cloud is your virtual electricity credit. When you produce more solar-powered electricity than you consume – in summer, for example – and your battery storage device is full, the electricity is added to your SENEC.Cloud as virtual credit. You can use this credit when you need it. This allows you to use affordable, self-generated electricity, whatever the season.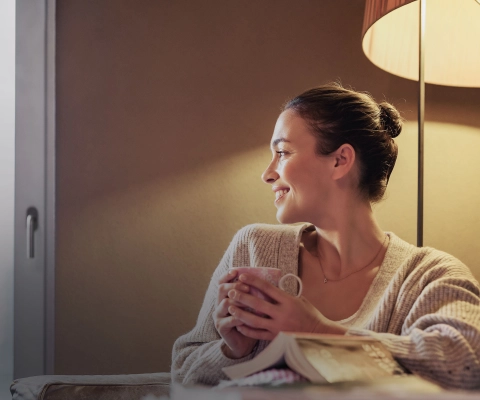 Product highlights
Your virtual account for electricity credit

Use solar electricity flexibly, all year round
Feed in your surplus solar electricity and call it off when needed
Individually configurable cloud-based package and optional add-on packages
Use your electricity credit, whatever the season
Your solar power system will sometimes generate more electricity than your household needs, especially in summer. The solar electricity you do not immediately consume flows into your SENEC storage system, so that you can use it in the evening or on days with less sunlight. If your storage system is full, the surplus electricity is fed into the public electricity grid. With the SENEC.Cloud, you can invest this surplus solar-powered electricity in a virtual credit account. You can use this electricity credit with complete flexibility when you need it at a later date. This means you use more of your self-generated electricity – with add-on packages for heating your home or charging your electric car.
The best cloud package for your needs
We configure the SENEC.Cloud basic package and optional add-on packages individually for each customer based on their existing PV system and their personal consumption data. Simply fill in our brief online form (currently only in German) to secure a cloud contract perfectly in line with your usage and requirements.
Get in touch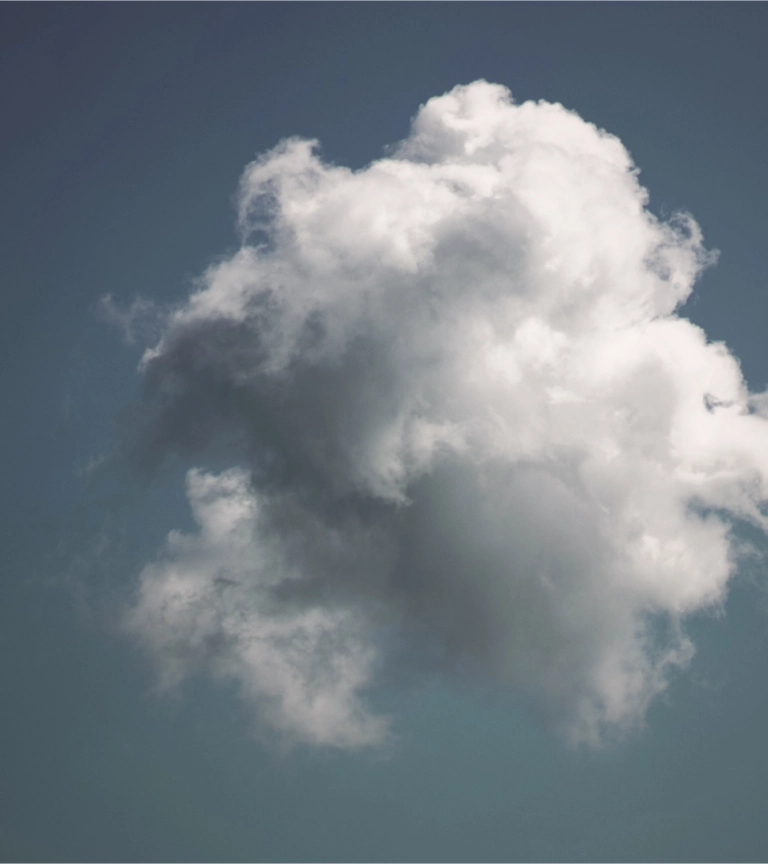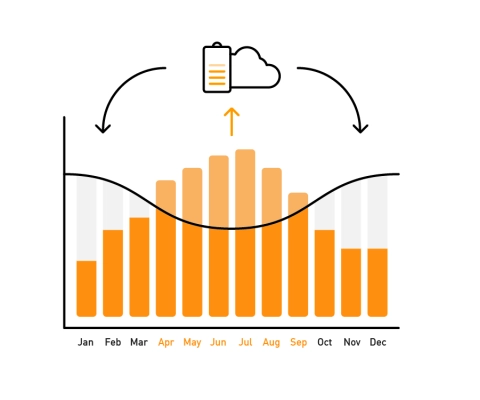 The SENEC.Cloud basic package – based on your consumption
The SENEC.Cloud basic package contains an electricity allotment based on your battery energy storage system and your consumption. Any self-generated electricity you feed into the SENEC.Cloud is then credited to your account – enabling you to reduce your electricity costs even further.
SENEC.Cloud add-on packages – for greater electricity independence
SENEC.Cloud heat
Operate your heat pump or storage heater with self-generated electricity

Greater independence from third-party suppliers
SENEC.Cloud to go
Charge your electric car with self-generated electricity – at home and at charge points on the go

Over

 400,000 

charging points in Germany and abroad
SENEC.Cloud Family & Friends
Share self-generated electricity with friends and family

Forward solar-powered electricity to up to two other consumer points anywhere in Germany
Virtual electricity credit
How does the SENEC.Cloud work?
When your solar power system generates more electricity than you consume and your battery storage device is full, you can feed surplus solar electricity into the SENEC.Cloud and generate virtual electricity credit. You can call on this credit flexibly, at any time – including in winter and, if you opt for certain add-on packages, even on the go. Discover the benefits of the SENEC.Cloud in this video.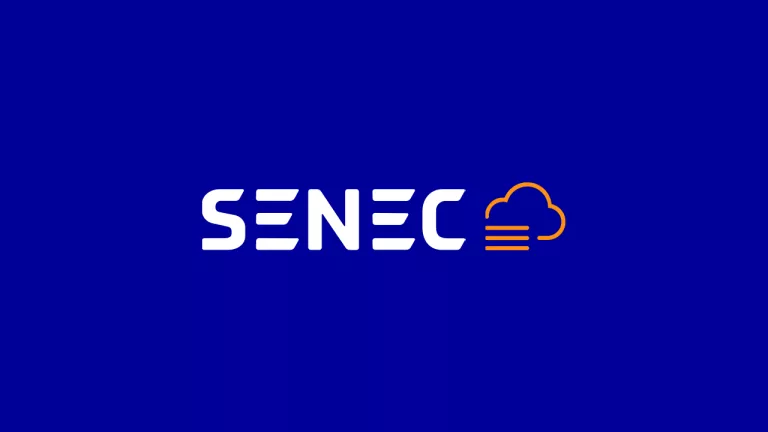 SENEC.Cloud – the flexible addition to your SENEC.360 complete solution
The virtual electricity credit supplements your SENEC.Solar PV installation and SENEC.Home battery storage device. The individual elements of our SENEC.360 complete solution are perfectly harmonised.
Sustainable power supply with solar energy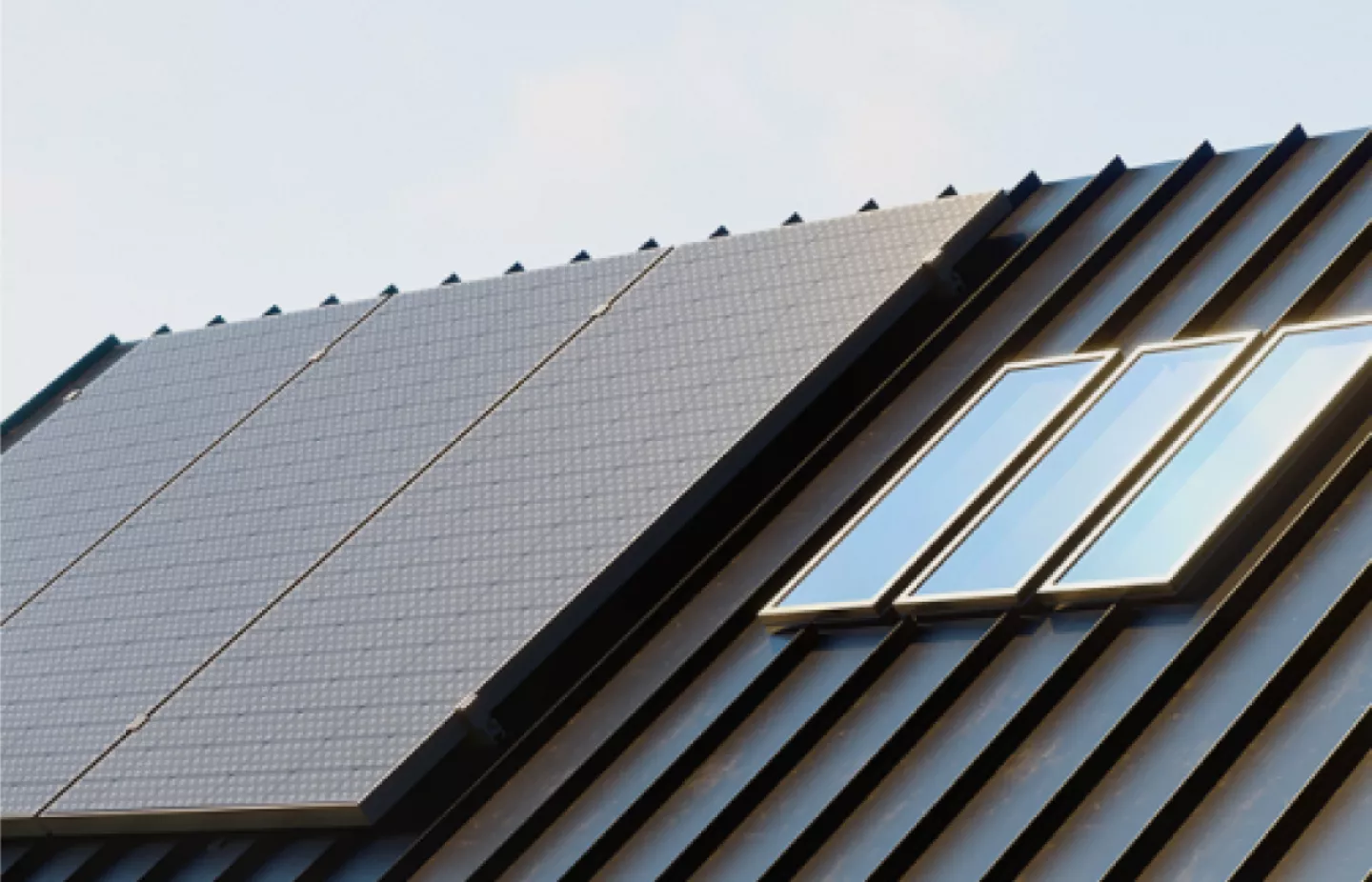 The SENEC.Solar solar power system is the basis of a more independent and sustainable electricity supply for your home.
Use self-generated electricity at any time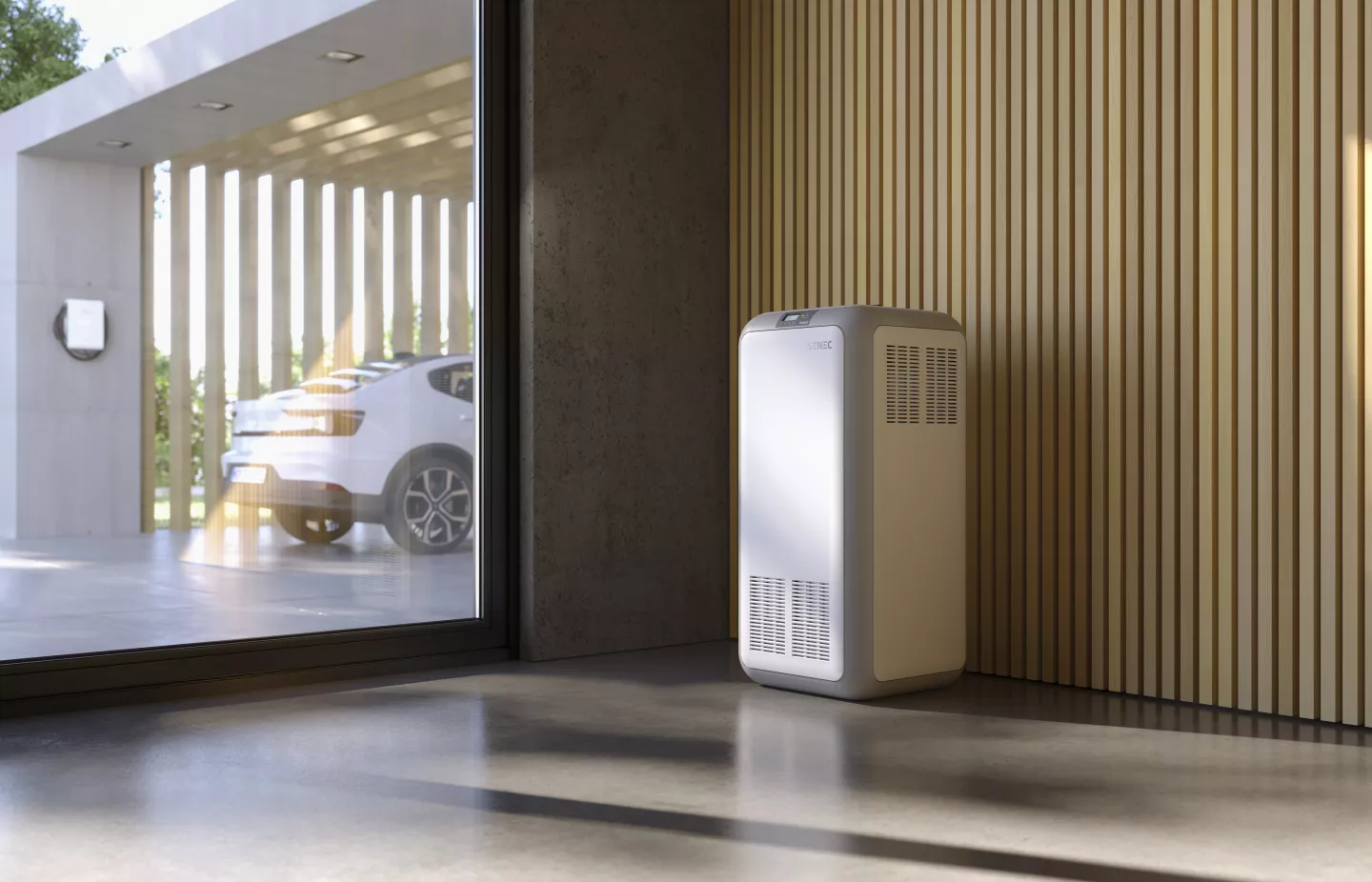 With the SENEC.Home battery storage device, you can store surplus electricity and use it later, such as in the evening or when the sun isn't shining.
Charge stored solar power into your e-car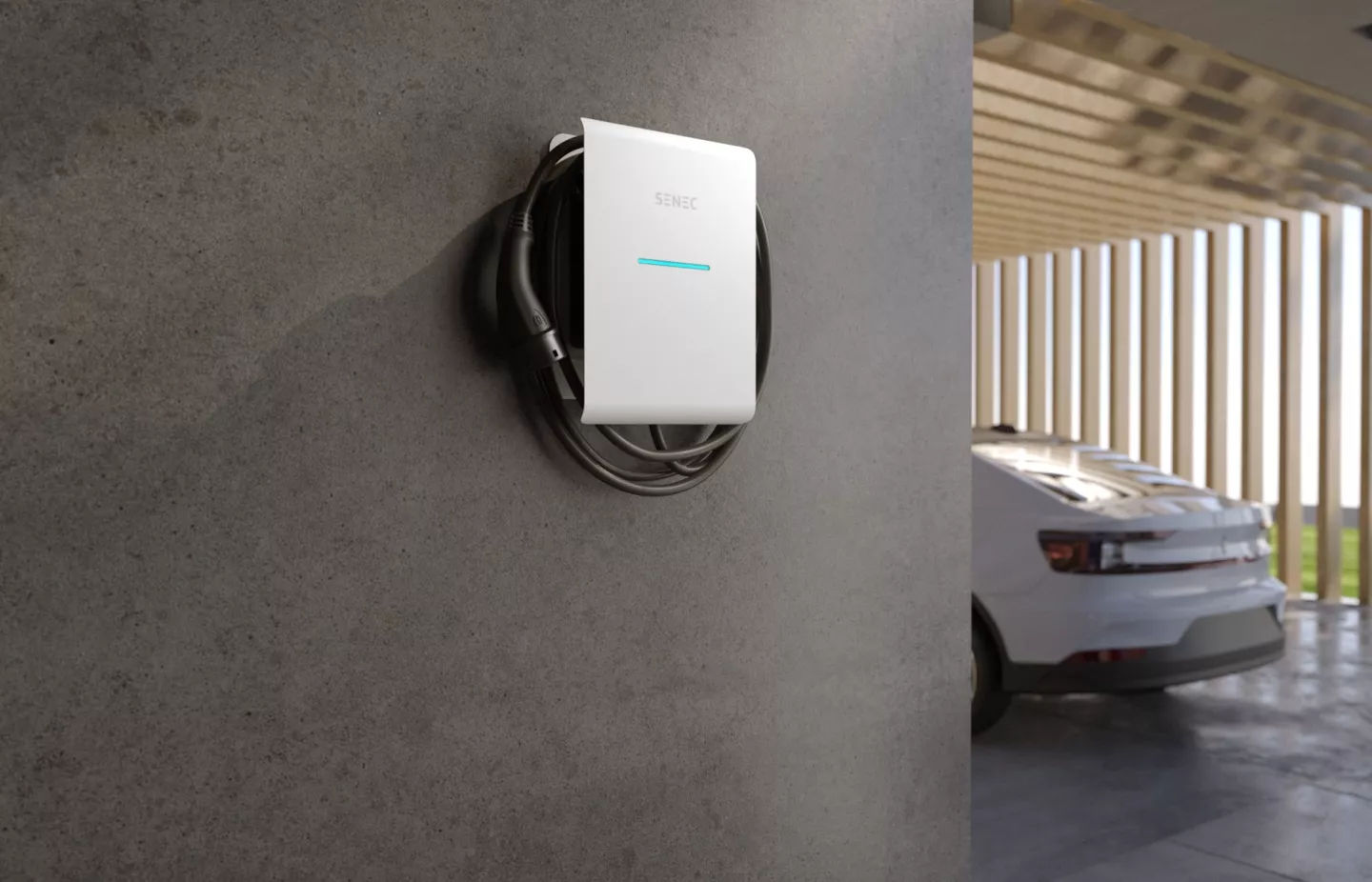 Charge your electric car at home with self-generated electricity. With SENEC.Home and your own SENEC.Wallbox charging point, you can also use your solar-powered electricity to power your EV.
A dependable partner in your area
Are you interested in the SENEC.Cloud? Place your trust in a local specialist who not only knows all SENEC products inside out, but is also familiar with the regulations and available subsidies in your region. Over 1,000 certified SENEC specialist partners across Germany provide professional service, offering everything from a single source. From consultation and a firm offer to purchasing your chosen SENEC products and installing your system, these specialist partners will be your local contacts. Use our contact form to find a specialist partner near you.
Get in touch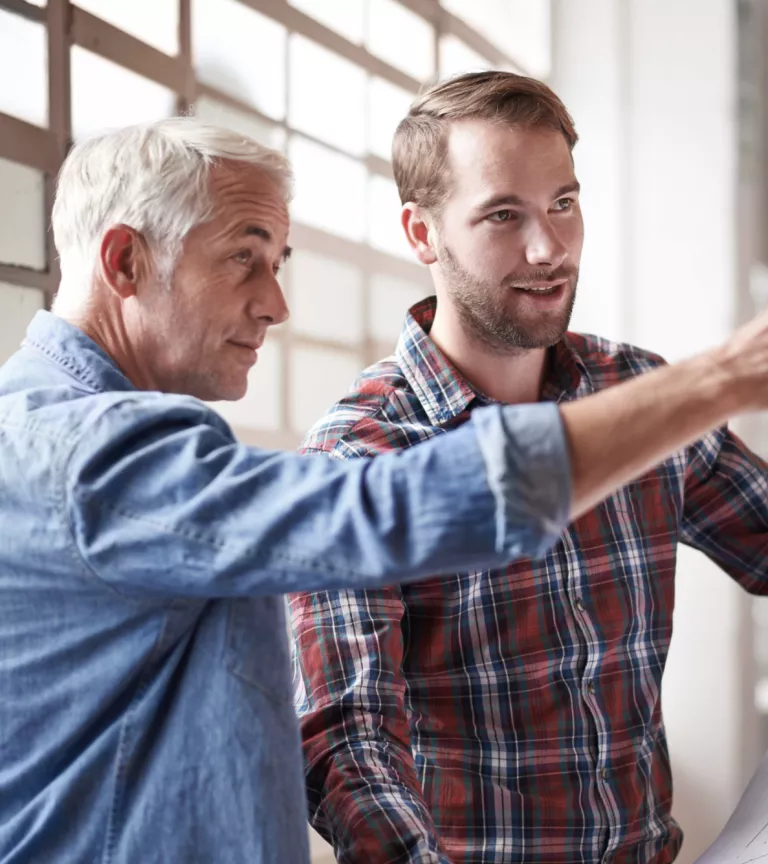 Greater independence – and lower

CO₂

emissions
Integrated energy ecosystems
SENEC.360 offers complete solutions, tailored to your needs, for your personal energy transition – with everything from a single source.
Award-winning quality
Both our products and our services have won multiple awards for their outstanding quality. Our network of specialist partners ensures that you receive expert service – across Germany and beyond.
Focused on innovation
Being the best today isn't enough for us. We're constantly developing our products and solutions – so that we can offer our customers true electricity independence in the future.
FAQs about SENEC.Cloud
No. The virtual electricity credit is only available in combination with a SENEC battery storage system.
If your electricity consumption exceeds the credit in your SENEC.Cloud, SENEC will supply you with 100% green electricity at favourable conditions.
If you generate more solar-powered electricity than your SENEC.Cloud package covers, you can either make short-notice adjustments to your package or wait for your annual statement, which will reimburse you in line with the feed-in tariff (Germany) for the surplus electricity you fed into the grid.
No. All costs are included in your SENEC.Cloud basic package.
Yes. The SENEC.Cloud is tailored to your needs, so you can make adjustments flexibly and at short notice.